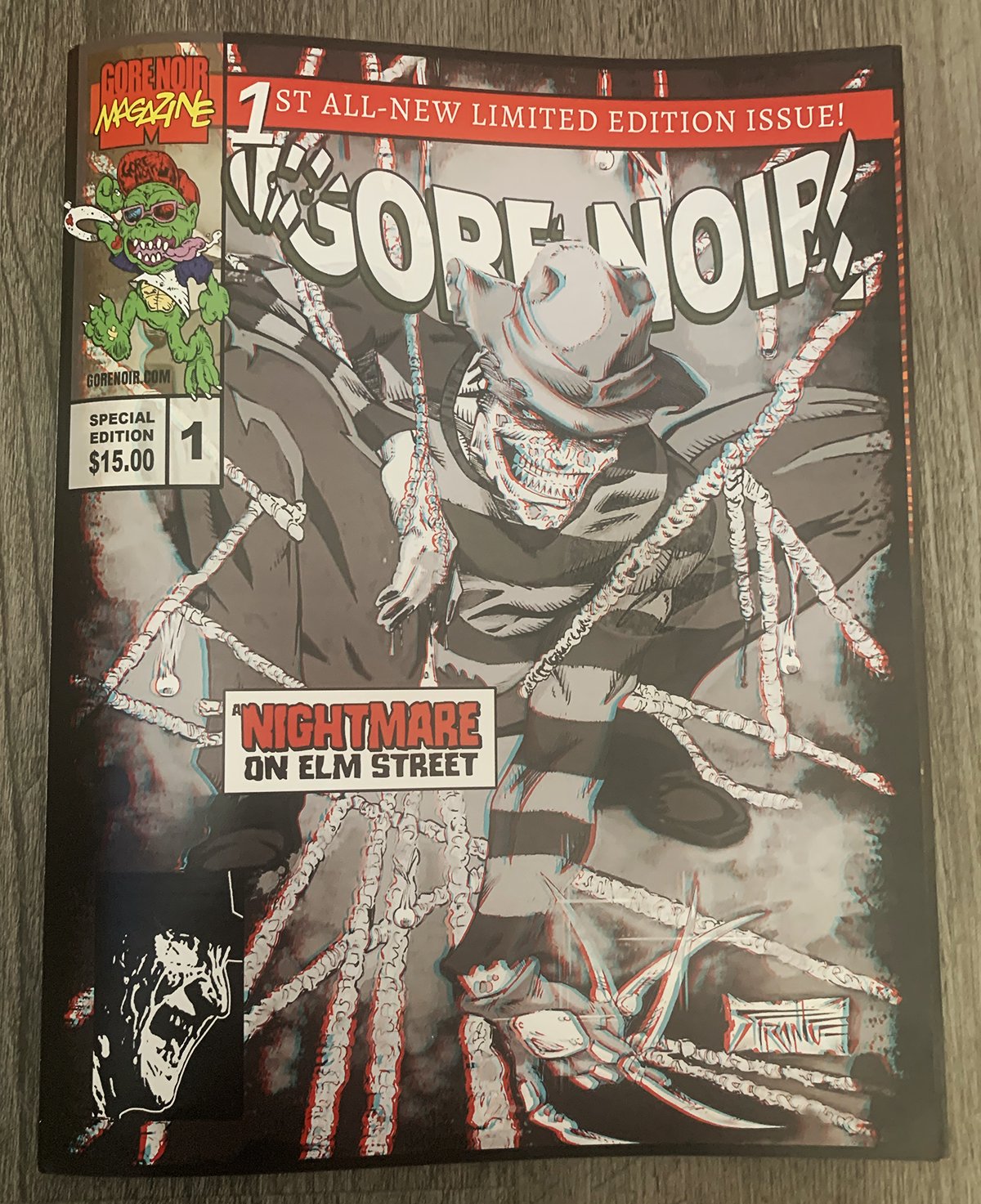 3D - Scratch n Sniff NOES SP #1 Homage Stephen Strange Art LE of 30 SLIP COVER Magazine
ISSUES WILL BE SHIPPING WITHIN 7-10 BUSINESS DAYS
3D & Scratch N Sniff cover! What do we think Freddy Krueger smells like? FIND OUT!! Limited to 3 pcs per person! INCLUDES 1x 3" holographic splatter Gore Sticker as well!
This is our Nightmare on Elm Street issue wrapped up in a new exclusive reversible slip cover featuring art by Stephen Strange & Mike Barentine! The magazine magazine inside the slip cover features original cover by Matthew Peppler. These will be bagged and boarded and shipped in a cardboard mailer to protect these collectors items. They will be signed & numbered up to 30. Included with each you'll get random trading cards, stickers and special Gore Noir 3D glasses.
This limited edition run of issue 16 features an exclusive interview with ANOES's Lisa Wilcox aka ALICE! Also:
-Nightmare on Elm Street articles
-Atom Todd
-Zane Zena
-Stephen Strange
-Erica Kaufman
-Mike Barentine
-Matthew Peak
-Nightmares Unlimited
-Zombie Peepshow
-Matthew Peppler
ALL OF OUR ISSUES SELL OUT! DON'T BE LEFT OUT!
64 FULL COLOR pages 8.25" x 10.75"
Slip cover features 4 additional pages featuring the covers
A total of 68 color pages!