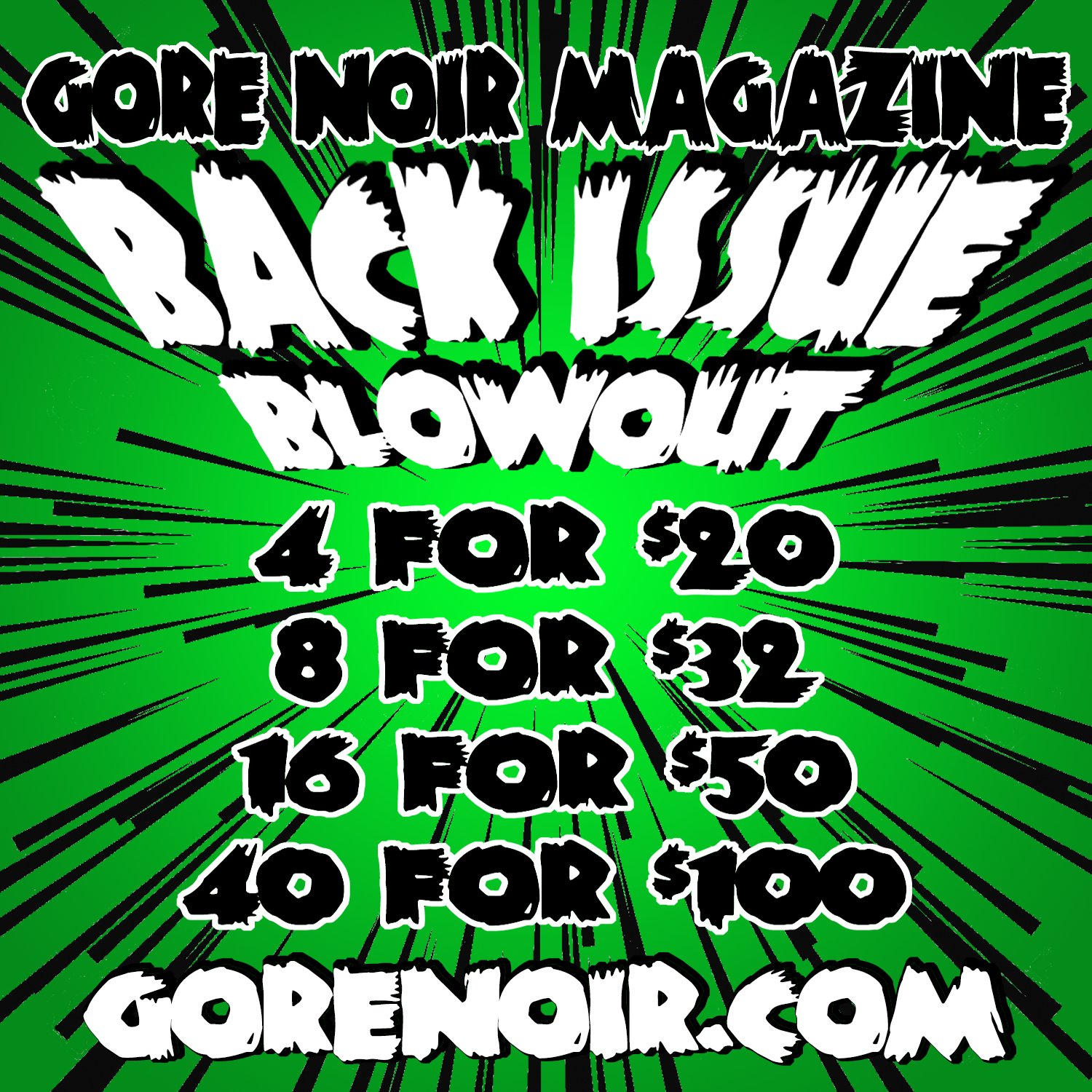 Gore Noir Magazine Back Issue BLOWOUT! Issues 11, 12, 13 & 16
4 for $20 ($5 a piece)
8 for $32 ($4 a piece)
16 for $50 ($3.13 a piece)
40 for $100 ($2.50 a piece)
$5 shipping per package no matter which option you choose! US orders only!
Great for resale or to give as presents!
You'll get even #'s of each issue for options 1-3, Option 4 (40 issues) you may receive an uneven amount of certain issues. Contact use directly at info@gorenoir.com if you'd like to receive pricing for ALL of one issue or certain issues.