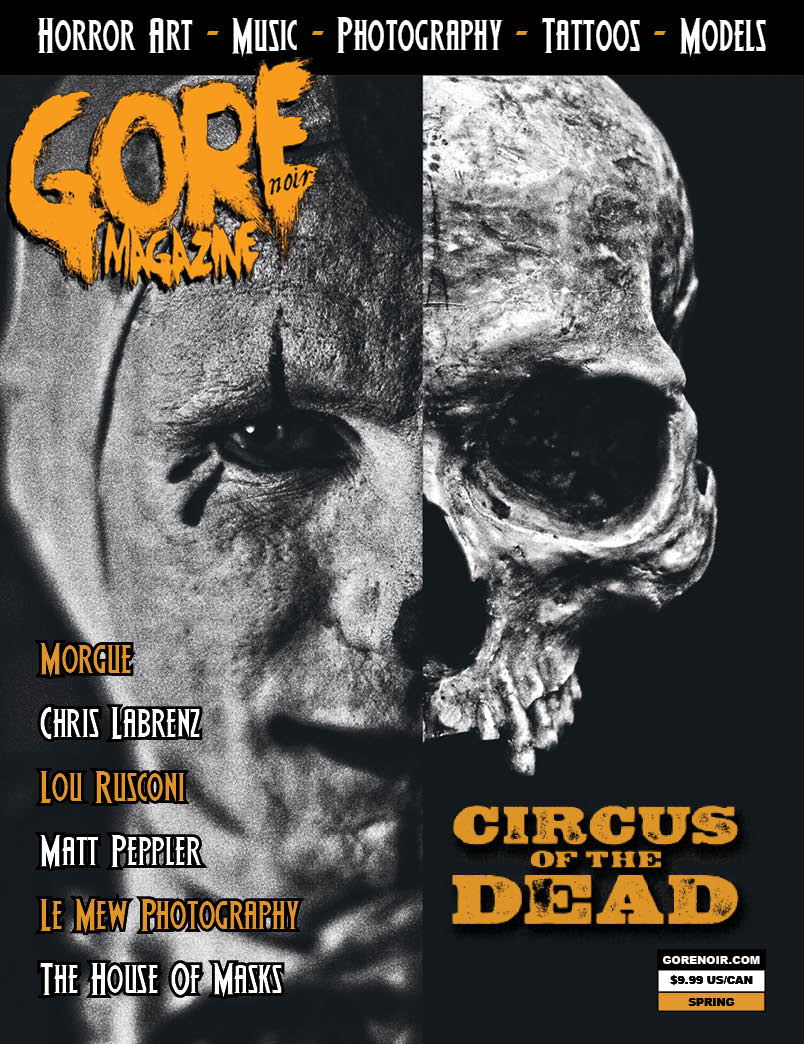 Circus of the Dead sideshow themed issue # 15 (feat. Morgue/Peppler/Rusconi/House of Masks)
STEP RIGHT UP FOR OUR PREORDER FOR ISSUE 15!!
Make sure you grab your copy! We delve into artwork from Lou Rusconi, Matt Peppler, Jef Overn, and Chris Labrenz. We pick the brain of Circus of the Dead (cover) director Billy Pon. We get to know Morgue the extreme performance artist from AMC's Freakshow. We dig deep into the depths of The House of Masks. Not to mention that you will get to feast your eyes on bloody amazing images from Le Mew Photography and Lady MaCallan. Providing an exclamation point to the issue we have an article from Brennan Richie taking a nice dip into all things freakshow and sideshow related. All this plus our regular musings that you'll find in all of our issues! You see now why we're absolutely sure this will sell out!
Issue will ship end of September!
List of features:
Circus of the Dead (Billy Pon)
Morgue
Jef Overn
Matt Peppler
Lou Rusconi
Chris Labrenz
Lady MaCallan
Le Mew Photography (Soozee Vicious & Ava Lanche)
More TBA