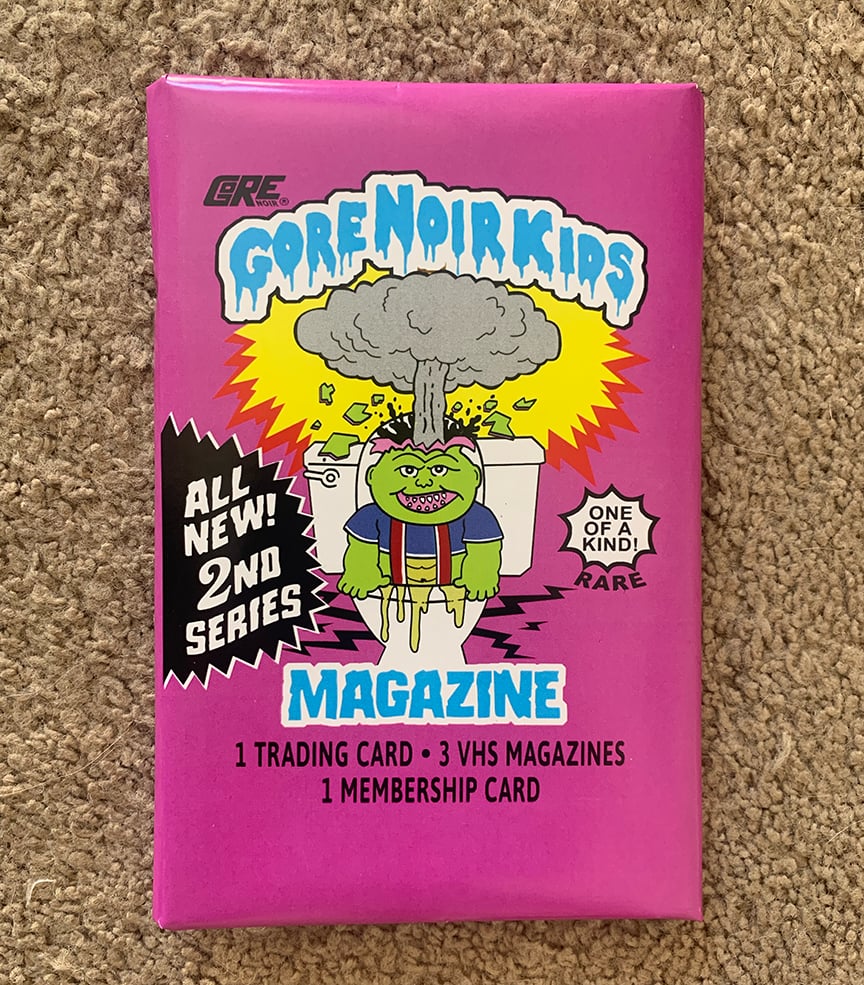 GPK Parody VHS Magazine Pack Series Two
Presale starts 12pm Noon PST Wednesday 3/29 LIMITED EDITION OF 40!
LIMIT 3 PER CUSTOMER!
These will all ship around the middle of May.
Only 30 of these will be available online with 10 being exclusive to Frightmare.
The main things you need to know:
- 3 VHS magazines per pack ( 2 of which could be: Basketcase, Halloween 3, Dead Alive, Monster Squad, Creepshow, Evil Dead 2) + Pack Exclusive Gore Noir Kids "Meteor Schmidt" Issue in each pack
- 1 Exclusive "Meteor Schmidt" Gore Noir Kids Trading Card
- 1 VHS Gore Noir Laminated Purple Membership Card per pack
ALSO
-Chance of getting 1 of 4 Weed'n Stephen variant VHS magazines (1 in 10)
-Chance of getting 1 of 20 Weed'n Stephen variant GNK trading cards (1 in 20)
-One lucky purchaser will get a "golden ticket" that will allow them to be a "victim" for the next Gore Noir Kids Trading Card!
-All packs signed & numbered/sealed.
All packs are wrapped in a purple wrapper in homage to Garbage Pail Kids featuring a Ghouly-boy coming out of a toilet! All packs will be signed and numbered! Gore Noir Kids trading card will be signed as well!