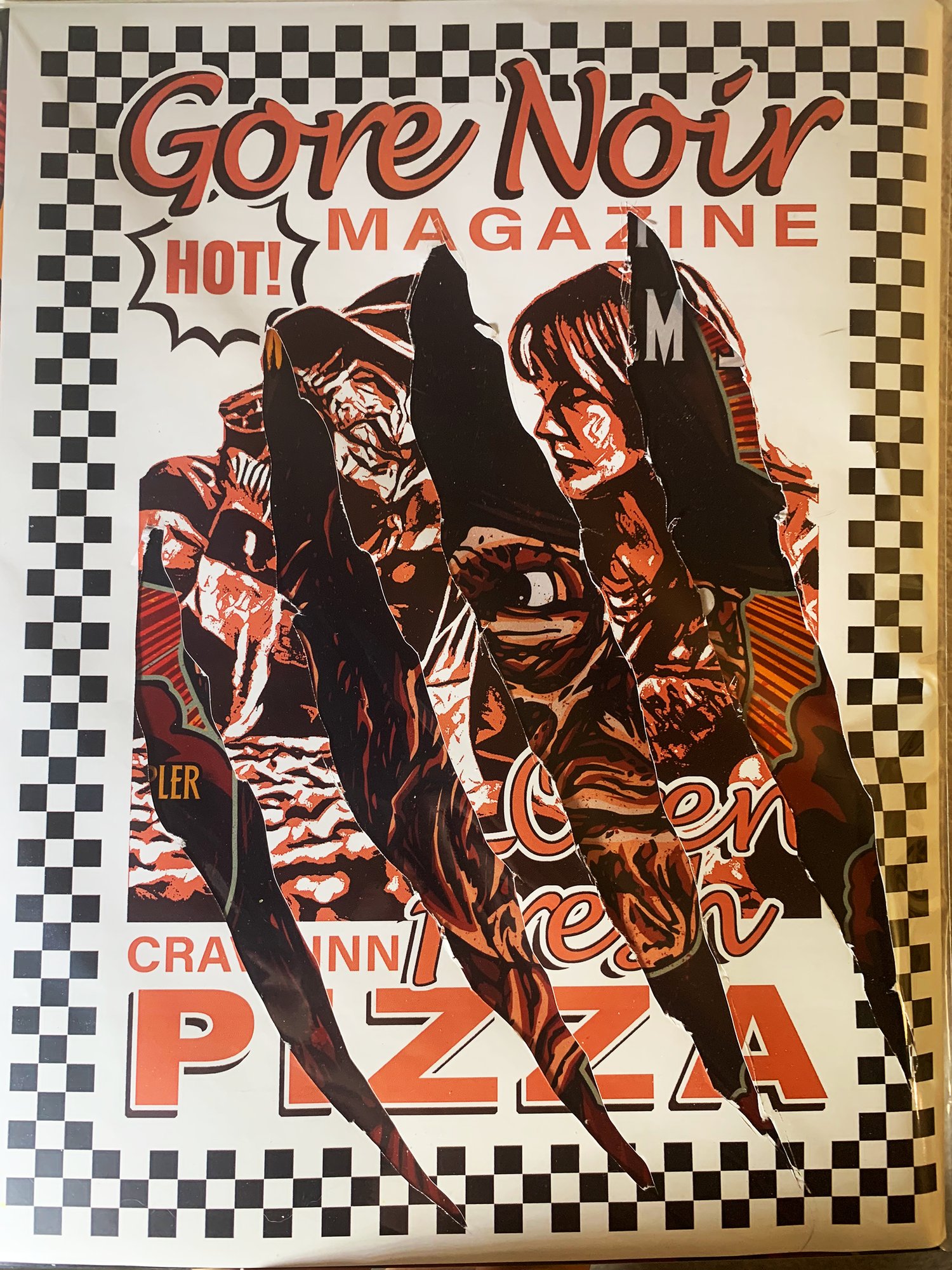 Nightmare On Elm Street SLASHED EDITION! LE of 50
Another comic book homage! This time to Wolverine #50! This variant cover features four slashes through the Crave Inn Pizza cover revealing the original Freddy artwork by Matt Peppler peeking out from beneath! These are hand cut using a template and will be released in batches of 10! These will be sold with a strict 2 per person limit. Limited Total to 50 but not all of those will be available online! Get yours!!
THESE WILL BE SHIPPED IN A CARD BOARD MAILER AND SHIPPING INCLUDES THAT COST
Package includes:
1 Magazine
1 Slip featuring 4 Alt Covers (two being the slashed covers since it goes all the way through obviously)
3 Nightmare on Elm Street Trading cards
3 Stickers
1 Pair of 3d Glasses
4 Slashed Pieces of the Magazine Cover just in case you want to puzzle it back together?