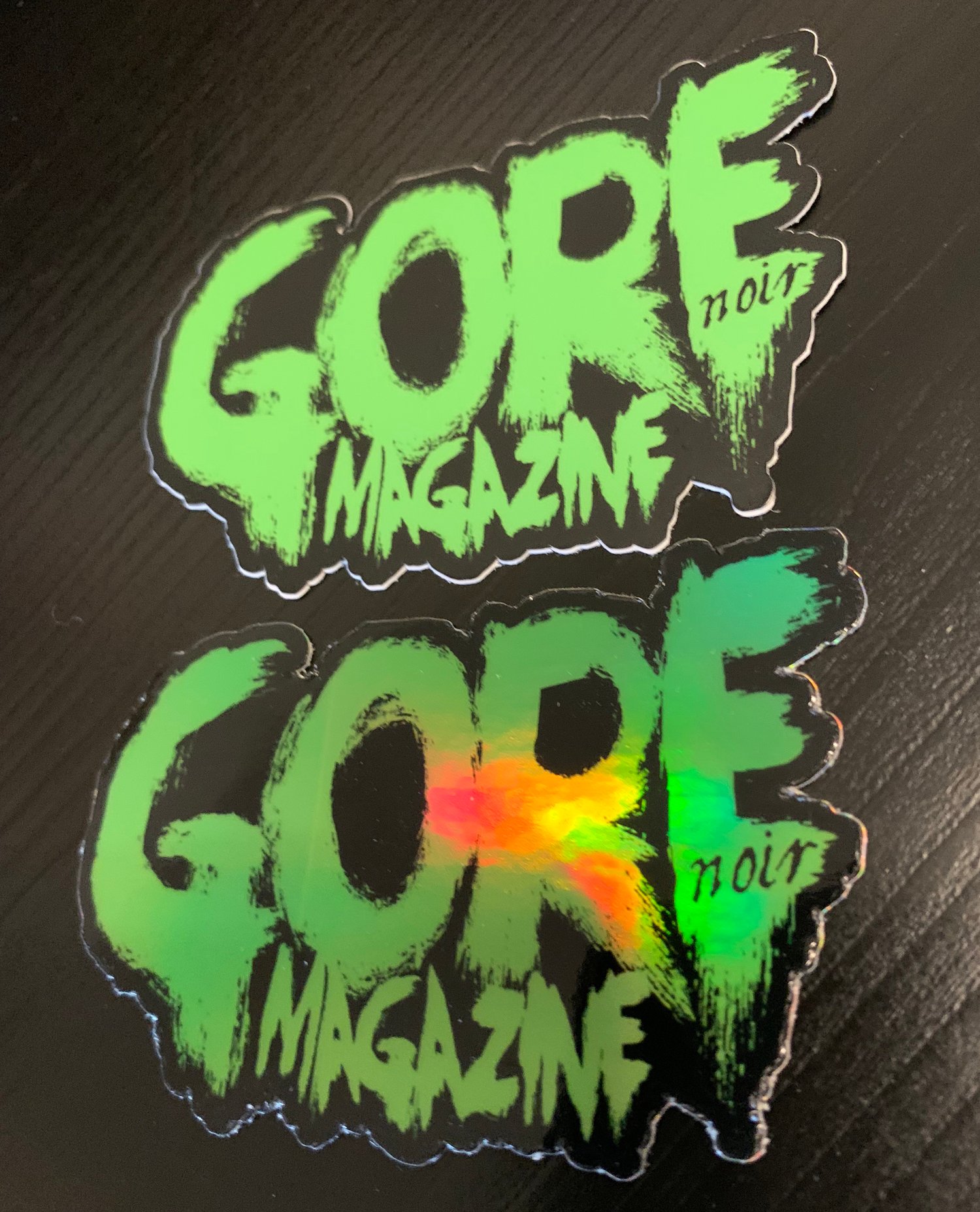 Holo Gore Logo + Reg Gore Logo + Sticker pack!
A handful of stickers shipped directly to your mail box. Not just REGULAR STICKERS, but Sexy Gore Noir Magazine ones...Yeeeow!
We change up our designed with each print run, so there is always something new. The stickers sent you you may be different from the stickers shown in the photos, but we assure they will be awesome.