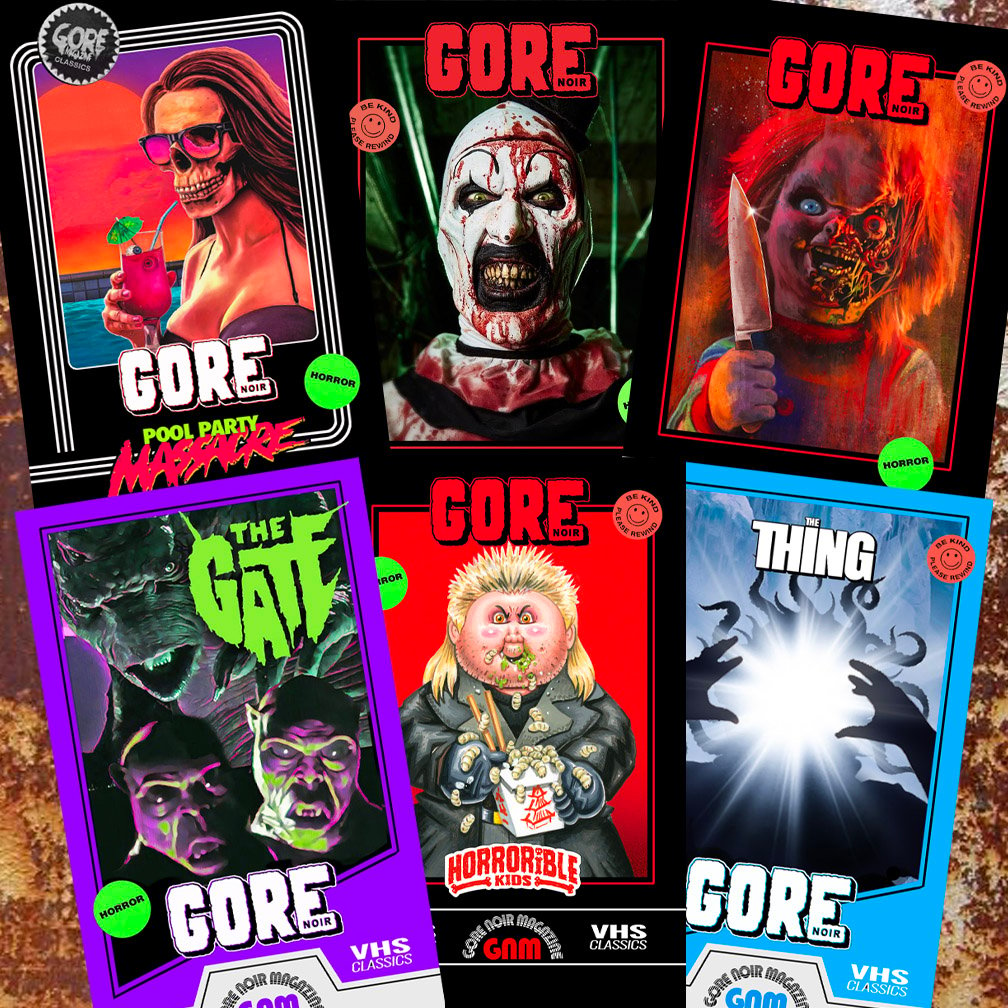 Gore-Lux 6 VHS issue Package LE 222
SHIPPING BY END OF JULY (all items shown)
Includes:
6x VHS issues ($60 value)
3x Stickers ($5 value)
1x VHS Clamshell Case Limited Edition of 222 Signed & Numbered (Priceless)
1x Laminated Membership Card Limited Edition of 222 (Priceless)
1x Chance of getting a LE Terrifier (red/white) Cover (shown) which is limited to 22 pcs total, you have a 1 in 10 chance of getting this cover! More limited edition items may be shipped monthly with this subscription as well!
Get these awesome priceless limited edition goodies with this limited edition subscription! Only 222 people will get a chance at the LE Terrifier cover (will come free with your other 3 issues if you're the lucky 22 people!). More Clamshell cases will be release in different styles so keep your eyes peeled! We will also have limited edition VHS issues available at different conventions and through small independent horror retailers so if you're a collector this is the collection to start NOW!
Your renewal will not auto-renew, an email will be sent out after you get your Lost Boys issue for a chance to purchase a new subscription!
-
-
(rest of these you'll need to re-up to get)
Dead Alive/Braindead
Basketcase
Halloween III
Evil Dead II
Creepshow
Monster Squad