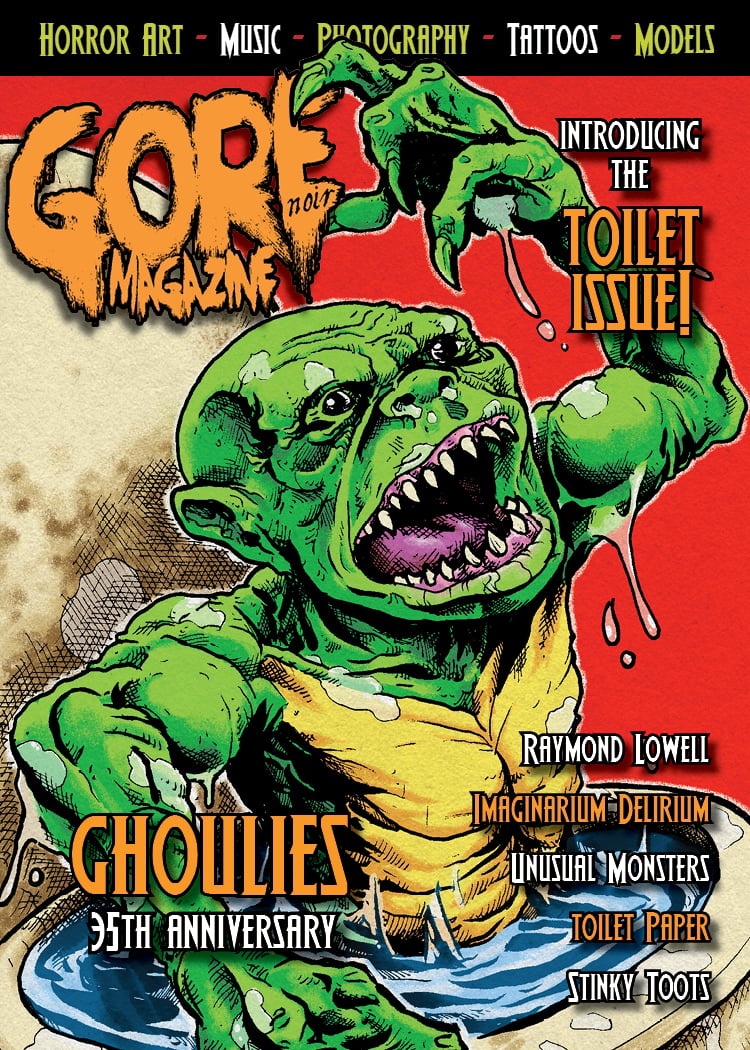 Toilet Issue 5x7" Ghoulies & Street Trash themed LIMITED EDITION
***All magazine are shipped in a manilla envelope, and have been for the last 10 years. Unfortunately due to recent issues with the USPS some orders have been arriving damaged which has never been a problem before. Due to this change in handling of magazines I am now offering customer the ability to provide their orders with extra protection with a cardboard mailer. Unfortunately if a cardboard mailer is not purchased I cannot be held accountable for any damages that may happen in shipping. Thanks for your understanding!***
LIMITED EDITION OF 666 STRICT LIMIT OF 3 PER PERSON!
If a person orders more than 3 their order will be cancelled and money refunded!
Those with a subscription will receive this issue as part of their subscription so only order from here if you want MORE THAN 1 :P
Mini 32 page (COLOR) 5x7" Toilet issue so you can put it on the back of your toilet for easy reading! This issue features all things Ghoulies and Street Trash!

First 88 people to Preorder get a Holographic Street Trash homage Gore logo sticker!
First 111 people that order will get 3D glasses!
First 222 people will get 4 new trading cards that will have a puzzle image on the backs that will come together to create a 5x7 3D Ghoulies image!
Features:
-Raymond Lowell (Ghoulies Cover)
-Unusual Monsters (Street Trash Cover)
-Imaginarium Delirium
-Quiltface
-Justin Parker
-MORE TO COME! Including some surprises!